Flippin Board Co Signature Series Dancer Dancing Longboard Deck Only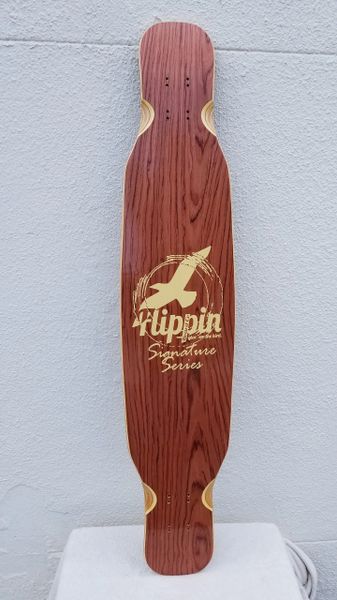 Flippin Board Co Signature Series Dancer Dancing Longboard Deck Only
Into Longboard Dancing? We have the deck for you with all the features youve been asking for!. Peep this!
-46 inches in length and 9.5 inches wide at center
-Double Kicktail
-Deep U 7mm Concave
-5 Ply Canadian Maple, 2 ply Bamboo, And 2 Ply Fiberglass Construction
-OS 780 Grip Tape In All The Right Spots
This deck is versatile and ready to flip, carve, and move with the best of riders!
*Free shipping applies for USA orders only additional fees apply for overseas orders