Flippin Board Co Signature Series Drop Down Longboard Skateboard Deck Only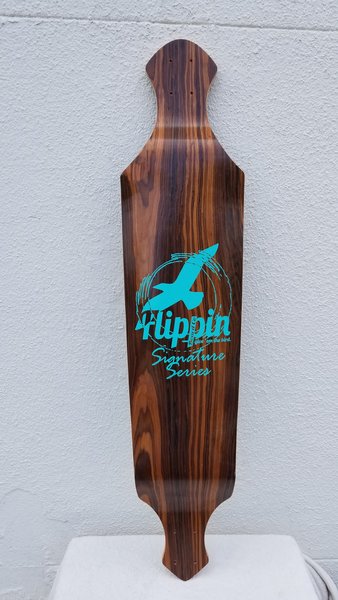 Flippin Board Co Signature Series Drop Down Longboard Skateboard Deck Only
The Flippin Board Co signature series drop down longboard has got what it takes and is not for the faint of heart! If you are ready to cruise with stability and style, this is the longboard for you!
Check out these features-
-43 inches in length and 9.5 inches wide and tapers to the rear.
-Massive 2.25inch drop!
-Deep 10mm U concave
-Clear spray grip
INCREDIBLE SIGNATURE SERIES ARTWORK
LIMITED EDITION