Flippin Board Co Sparrow Pink Longboard Downhill Drop Down Complete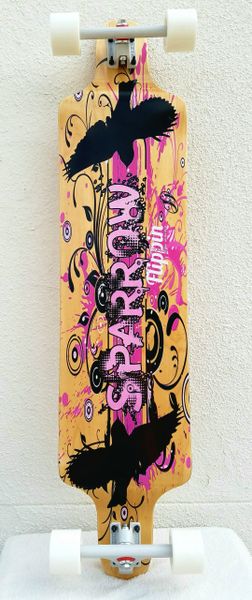 Flippin Board Co Sparrow Pink Longboard Downhill Drop Down Complete
The Flippin Board Co sparrow is a fast downhill machine not for the weak hearted! Did we mention that chicks dig this longboard? Here are the features that will blow your lid!
-Drop Down Drop Through 42" Downhill deck
-Gunmetal White 9.5" 180mm Trucks
-Punked Speed Cruisers 70mm 78a Wheels
-Reds bearings
Grab this board and watch the other little neighborhood birdies follow!