Restless Splinter Fiberlam Wolf Complete Longboard Skateboard 35 38 40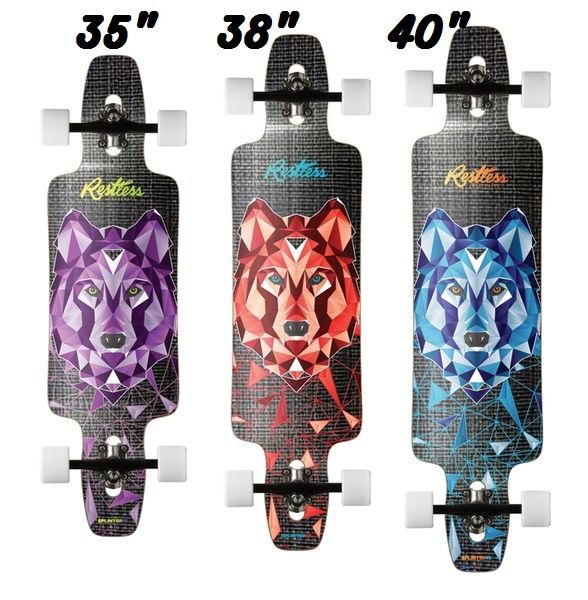 Restless Splinter Fiberlam Wolf Complete Longboard Skateboard 35 38 40
Restless Splinter Fiberlam Wolf Longboard Skateboard Complete Cruiser Carver
Style:
RESTLESS SPLINTER FL WOLF
Options:
Gripped, Complete
Sizes:
35, 38, 40
Category:
Freeride
Description:
9.75'' x 35'' The Restless Splinter FiberLam series is an excellent cruiser and perfect progression board. It is made out of 6 plys of Hard Canadian Maple and 2 plys of biaxial fiberglass. The drop-through give you a lower center of gravity, which means easier slides and less fatigue on the legs on those long summer cruises. The twin-tip shape and double kicks makes this board more versatile. It's a simple and time-tested design that appeals to all types of riders. Whether you're a beginner or a seasoned rider, the Splinter series has what you need for cruising, sliding, freestyle, freeride and even some mellow downhill.

Trucks - Paris 180mm (Black/Black)
Wheels - Divine Road Rippers 70mm (White)

*Free shipping is for USA ORDERS ONLY. Additional fees apply for overseas orders.